The gas station was equipped in the container, the fuel is sold to private individuals. At the time of the search for underground stations have been spotted two people to refuel the car Toyota. They are unable to show the inspectors any documents about the origin of the fuel or a license to trade in excise products.
All customs officers seized 2150 liters of diesel fuel, a pump with a gun for refueling, the fuel meter and the rubber hoses. At the scene detained a man born in 1995, in respect of which initiated administrative proceedings.
As noted by the head of the SRS customs police Kaspars Podins, according to initial information, the fuel bought from truckers who travelled outside the EU.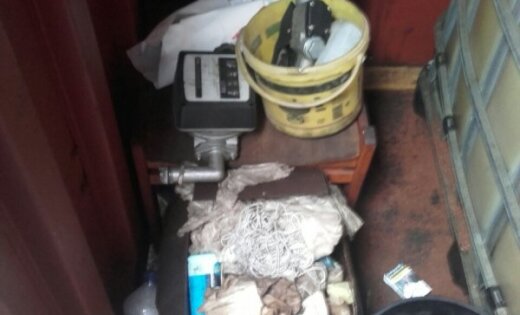 Foto: VID