As noted in RUP, the signals that in the room of one of the former factories in Silabriezi can keep alcohol of dubious origin and illegal cigarettes, placed at the disposal of the police in June. August 10, obtained a search warrant in the hangar. To get into room, had to call rescuers.
Total withdrawn 7520 liters of fluid with a characteristic smell of alcohol. Most of them — 6420 litres stored in large tanks. Police also seized 507 bottles of vodka, a bottle of whisky, 404 and 126 bottles of brandy. In the hangar, and found 1000 cigarettes with Russian excise stamps.
On-site emergency detained men 1957 and 1961, the youngest of which has previously been punished administratively for possession of illegal alcohol. The investigation continues.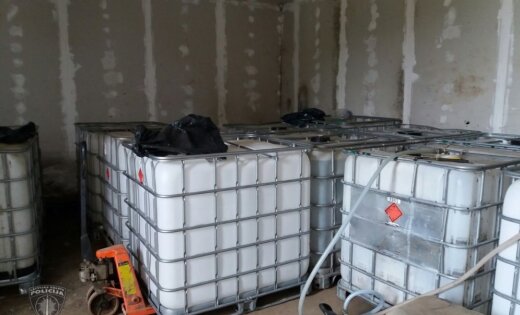 Foto: Valsts policija