After a couple of meters, he began to throw out her things. The man did not respond to police demands to stop, so the staff of the RMP began his persecution. When checking in the bag found two screwdrivers, a car and a flashlight.
A little later the police returned with the detainee to the place where he was throwing things. It turned out there was another car, a bar car radios and scissors. During the inspection of the Audi, the police stated the loss of the receiver.
The detainee adamantly denied involvement in the theft. Because during the conversation, he produced the impression of a man under the narcotic stoned, on the scene called the state police.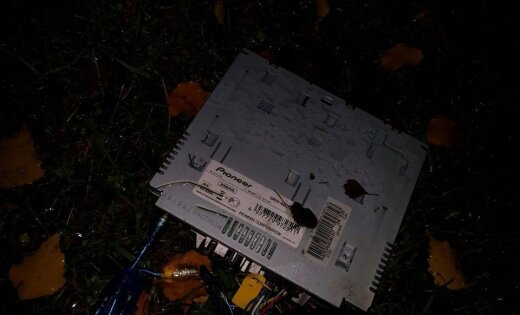 Foto: Pašvaldības policija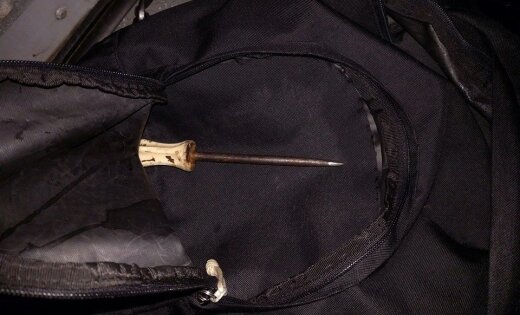 Foto: Pašvaldības policija