11 children two months
According to the justice Ministry of the Republic of Latvia, the reasons for removing children from 11 families of Latvians this year are: violence, alcohol or drug dependence at least one parent. In addition, the British authorities confiscated from the family of unattended minors alone.
None of the 11 cases of the question, to completely take the child with relatives. Anyway — so far. Social services must decide whether to return the child to the family, or, perhaps, in Latvia there are relatives who take care of him better — in that case, if his parents trust the education, according to the authorities of foreign countries, is not possible.
The Ministry of justice of Latvia has not only created recommendations for parents, designed to help in principle not to bring the situation to explore with social services, but also considers the possibility to provide financial assistance to those who are already in trouble. It is expected that Latvia will compensate the services of a lawyer up to € 200, and legal costs of up to 1300 euros. The only condition, according to representatives of the Ministry of justice — the presence of "positive results" at the pretrial stage. That is, the Ministry of justice of the Republic of Latvia is not going to help the parents in hopeless cases at the expense of Latvian taxpayers.
They need to know who is leaving for United Kingdom family with kids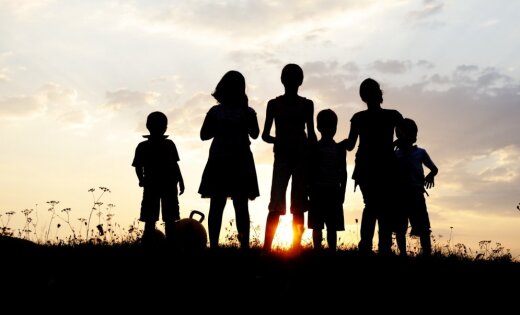 Foto: Shutterstock
Recommendations the Latvian lawyers, focused on the fact that the family didn't come to the attention of social services in the UK. But there are tips and on what to do if social workers are knocking on the door.
Before heading to the UK for the long term, it is necessary to ensure that:
Parents and children have valid documents