As to Agency LETA have informed in Service of urgent care, doctors on the scene helped the victims. Six people — four women and two men — were taken to the hospital. The condition of one victim is estimated as heavy. He received polytrauma.
Other injuries suffered mild or moderate severity — bruises, concussion, fractures.
According to State police, the accident occurred at 16.40 on the highway at Porec.
According to initial information, the bus driver tried to avoid collision with a wagon and drove into a ditch. The road also drove the truck.

The circumstances of the accident are being clarified.
Photo and video eyewitness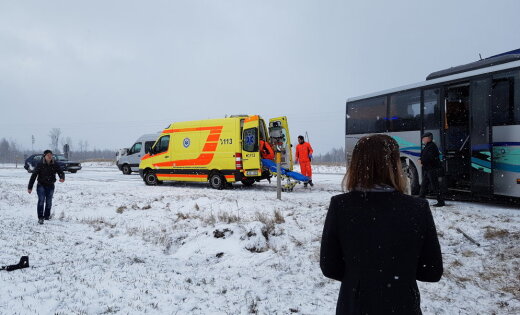 Foto: foto Aculiecinieka