The series of articles "Latvija var!" portal Delfi dedicated enterprising people in the Latvian business, whose ideas become the innovative products win export markets or the hearts of the customers in Latvia. The project was created in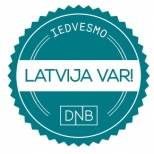 collaboration with DNB.
A factory for the manufacture of doors "Brodoor" occupies the area of 3,000 square meters on the Little street in jēkabpils, where there are huge hangars, smoke pipes, and before the eyes of the towering mountains of wood. If you get inside, you immediately smell the wood and hear the noise from the saws, as in joinery. The way to create a new door starts at one end of the hangar, where cut and glued sheets of wood, and ends with packaging almost at the exit. "Production of opaque. There are four press to provide the desired volume for processing the next device. No process is delayed," says Saldaks.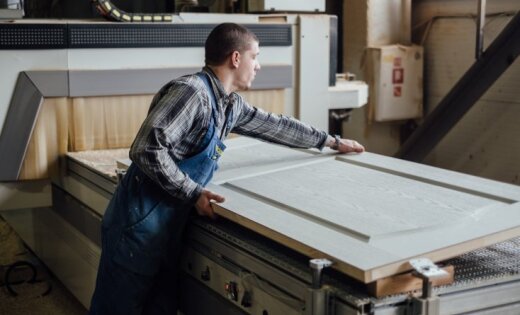 Foto: Kārlis Dambrāns, DELFI
In a month the company produces four to five thousand doors, which gets to the consumers in the Baltic States and Germany. The largest customers "Brodoor" is a trading network, including "Depo", "Krūza", "Kurši", "Senukai", but for specific objects purchase and construction firms. Last year the turnover of "Brodoor" had reached approximately one million euros. However, the head of the company this indicator is not too happy. However, he emphasizes that he does not consider the turnover of a significant indicator. It is more important to make products with higher added value.
1. Latvia can! The Germans loved speakers, made in Jekabpils
2. From the restoration of marriage to the modern factory
3. Speakers and acoustic panels
4. In a crisis easier
5. Way with long-term development – new markets and production optimization