The exhibition includes several drawings and an installation titled "scientist's Table" shows the tools and materials needed for the practice of Chinese painting: special brushes, paints, paper, knives for cutting out seals etc. and Signs explain the purpose of these items.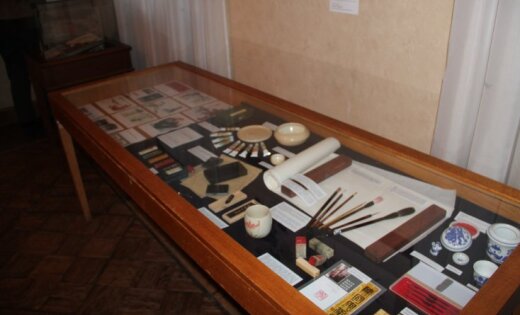 Foto: foto Publicitātes
In the last days of the exhibition, 2-3 April, the artist had planned to hold master classes on Chinese painting and calligraphy to all comers.
The exhibition is open until April 3 at the Latvian culture Museum "Dauderi". Hours: Wednesday, Thursday, Friday, Saturday, Sunday from 10:00 to 17:00.
Ekaterina Belyaeva - artist and Illustrator, a leading children's Studio "Perspektivart" and the Studio of Chinese painting in Latvia "Flying brush" ("Lidojoša ota").
Mary Jung (Hong Ge Zhang) the artist, renowned architect and supervisor of construction projects. Mary lives in Latvia for two years and he likes art.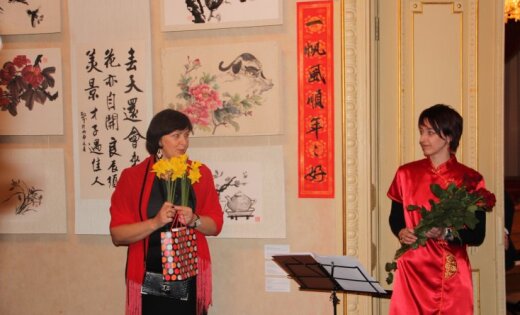 Foto: foto Publicitātes