29-old singer in October of this year, ends its world tour and Delirium is going to take the time to rest and heal his broken heart after two years of relationship. A few months there were rumors about the separation pair. Ellie told The Sun that the last weeks were particularly difficult for her. "I'm not in a relationship and it's complicated. Take a break is a good thing for me and my head," explained the singer.
It noted that he does not know what will happen next: "I'm not writing new songs. I'm not even sure when will release a new album. Maybe it will be not even next year".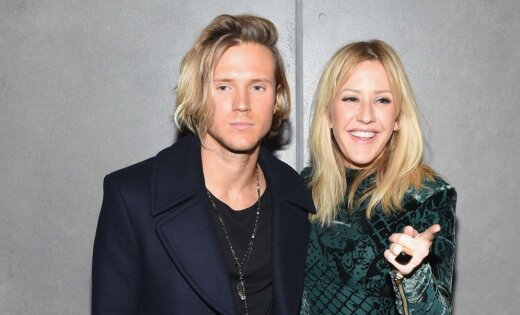 Foto: AFP/Scanpix
"Next year I need to live a little. Who knows what next? My situation has changed," pointed out Ellie Goulding. Now she performs with concerts in the UK.
Earlier, the singer told the press that he and Arc had so much more to family life: they wanted to get married and have children. However, due to touring schedules rarely seen together.
Arc now in Los Angeles is building an acting career. To him Ellie Goulding met with BBC Radio 1 DJ Greg James, with the musician and producer Skrillex and DJs Calvin Harris, One Direction star Niall Horan the a and singer ed Sheeran.
In July of this year Ellie Goulding will once again be performing at the Positivus festival in salacgrīva.