The evening will be actress of the Moscow theatre under direction of Oleg Tabakov and star of the TV series "the Thaw" Jan Sexta, the actors of the Riga Russian theatre. M. Chekhov's Tatiana Lukashenka Eugene Shur, Alexey Kargin and Ekaterina Frolova, head of the art platform Stadia Tatiana Czerkawska, graduates of GITIS and now the Moscow actors Greta Saburov and Nikita Osipov, a student at the Moscow state Institute of culture Oksana Punishing and recently received the Higher theatre school im. Schepkin Riga Alexander Udodov and Maria Punishing.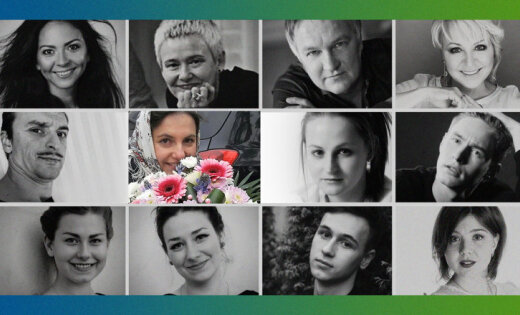 Foto: Publicitātes attēls
In the program — the prose of Saint-Exupery, Voinovich and Yengibarov, the poems of Mandelstam, Mayakovsky, Gumilev, Tsvetaeva and Akhmadulina, romances on verses of poets of the Silver age.
All collected on the evening funds will go to help the 36-year-old urmelchen, mother of 3-year-old boy Anastasia Nazarova — on payment for a new prosthetic leg so she can walk without pain. The one that Anastasia now lives — the old and heavy, he is 22 years old. A modern prosthetic costs 22 669 euros. Most of the amount of helpful people helped to collect. Left to make one last effort — out of nearly 4,500 euros.
The approximate duration of the evening — 2 hours. At the end of the informal language. Entrance for donations. All indifferent to the great and good waiting for 14 August at 19.00 in the art STADIA platform to the address: Riga, Gertrudes street, 24.
Your parish, be SURE to verify in advance by signing up via email [email protected] or by phone 26159472 room is small and space is limited.
The evening carried out the charity program "Green light" (radio Baltkom) and the Stanislavsky Festival.lv.