Young Georgian artist tutu Kiladze graduated from the Georgian Academy of arts in 2005. The result of her 12-year-old work were more than ten exhibitions around the world - from Vienna to Jerusalem, from small home to galleries of the Russian Museum. The secret of its success in genuine sincerity in the world she creates in this world I want to live to everyone. It would seem that its brushwork is simple but if you take a closer look at the transitions of shadows, lens flare and a palette, it will be clear that before us the artist, absorbed all the diversity of world culture and at the same time miraculously preserved the national traditions of Georgian painting.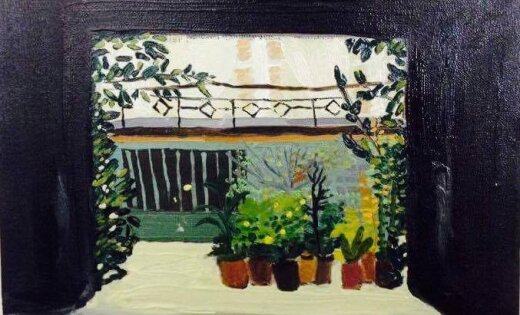 Foto: Publicitātes attēli
Exhibition in Riga, which is the curator of the Moscow Totibadze Gallery Marina tsurtsumiya, called "the City in which I don't know" and consists of 20 small images of fictional landscapes. These landscapes, drawn together like a puzzle, creating a showcase of the ideal world, which we could saw in their happiest dreams. And that is why you need to come and see this exhibition.
The exhibition runs from 24 March to 23 may at the gallery Austronauts (Miera street, 4), opened from Tuesday to Saturday.