A love affair with the fashion model career cost British defence Secretary to the war John Profumo in 1963. It later emerged that a young girl was simultaneously the mistress of the assistant naval attaché at the Soviet Embassy in London, Eugene Ivanov. If she passed on any information to a Soviet diplomat is still unknown.
However, the fact that the Minister from the Conservative party had an affair, and the suspicions of counterintelligence that we are talking about spying, Profumo forced to resign. In addition, he admitted that he initially lied to the Parliament on the subject of their love Affairs, and according to tradition, Ministers caught in a lie other parliamentarians resign.
According to the son of Keeler, Seymour Platt, his mother "has earned its place in British history, paying a huge personal price." He added that the family is proud of it.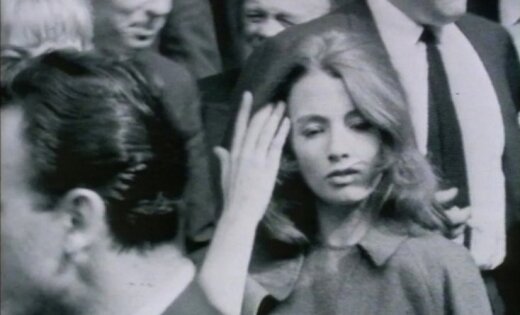 Foto: Reuters/Scanpix/LETA
In recent months, Keeler suffered from chronic obstructive pulmonary disease. "She always was a fighter but unfortunately lost the final battle against the terrible disease of lungs," wrote the son of Keeler.
The effects of the scandal 1963 about relationships Profumo with a possible Soviet spy undermined the reputation of the entire government of Harold Macmillan. He McMillan the result is resigned to the end of the same year.
The conservative party could not distance itself from the scandal, and the election of 1964 came to power, the opposition labour party. According to analysts, the victory of the labour party has greatly contributed to the scandal surrounding Profumo.
Foto: Reuters/Scanpix/LETA
The journalist and writer Douglas Thompson, who helped Keeler to work on her memoirs, praised the "fun and bright" to the woman he called one of the most honest ever met in my life.
"She believed absolutely everything she ever said about the case Profumo, he added. She spoke that thought, I believe that this is a striking honesty." Thompson called Keeler "victim of time", adding that if the scandal happened in our day, then it probably would have his own TV show.
Keeler was married twice, both marriages ended in divorce. She is survived by her two sons. TV channel bi-Bi-si in the next year will begin shooting a drama on TV about the "fact" Profumo.