Illegal filling station were found in the course of conducting the searches authorized in the framework of the initiated criminal proceedings. There are two tanks with diesel fuel, each with a capacity of 10 tons. Capacity, and also discovered in the car psychotropic substances were seized.
As already reported in April this year the financial police of the SRS detained two interrelated criminal gang which evaded taxes.
During the investigation it was established that detainees provided their services to a wide range of clients - really working enterprises in the field of wholesale of furniture and electrical appliances, manufacturing, security firms, specialized retail stores.
As a result of their activities, caused damage to the economy and the national economy of Latvia. Enterprises using services of criminal groups included in the VAT Declaration is actually not a completed contract and were able thereby to offer products and services at low prices.
Only offices and warehouses in Riga and Riga region was conducted 40 searches during which were withdrawn printing, Bank code cards, code calculators, documents and other important evidence. To ensure performance of procedural actions were brought by fighters of special forces Omega.
In the interests of the investigation more detailed information is not disclosed.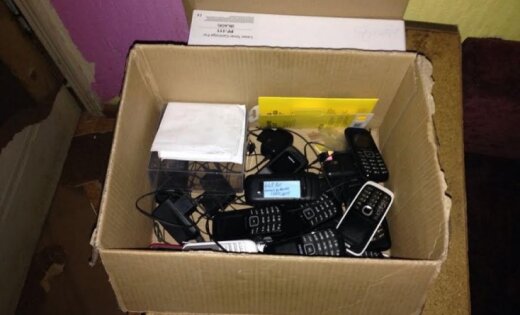 Foto: VID