As noted in the press-centre of the Riga regional police Department, authorized search, which was conducted in the apartment in the night from 23 to 24 March, lasted seven hours. In a room of 30 square meters, equipped with the latest technology, found more than 30 marijuana plants.
Also during the search of the seized equipment: lamps, humidifier, air cooler, electronic timers, humidity meter, compressor, pumps and fans. The total amount of equipment seized, is a few tens of thousands of euros.
Initiated criminal proceedings.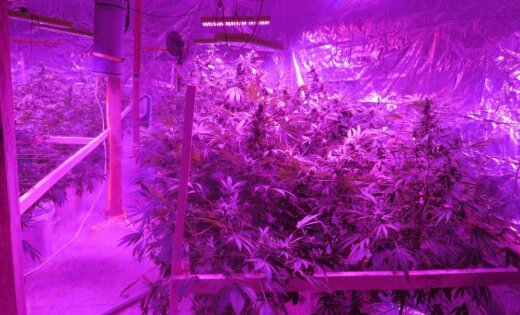 Foto: Policija