The series of articles "Latvija var!" portal Delfi dedicated enterprising people in the Latvian business, whose ideas become the innovative products win export markets or the hearts of the customers in Latvia. The project was created in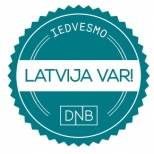 collaboration with DNB.
Company "Hypnosis Fashion" sisters founded in 2009, and the brand "One Wolf", whose logo flaunts a wolf's head, was created in 2012. Now the company offers created by Agnes t-shirts, denim pants, coats and many other clothing. Clients have the opportunity with head to toe dress only in the "One Wolf". Clothing brand can be purchased online and in retail outlets in many cities of Latvia. Two years ago we opened a brand store on the lāčplēša street. The move to these premises was an important point in the development of the enterprise, says sarmīte. This contributed to the popularity of the brand in the local market.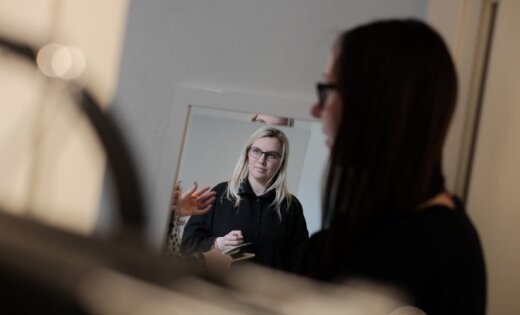 Foto: Kārlis Dambrāns, DELFI
The clothing brand is to choose free and independent people, who prefer something traditional. So clients "One Wolf" describes the head of the brand Gundega Piebalga. Clothes brand on stage by famous Latvian artists. As a casual "One Wolf" is preferred by many famous people, for example, the player of the new York basketball team, "Knicks" Kristaps Porzingis and his colleagues, who last year visited the company's store in Riga.
1. Latvia can! 'One Wolf' transformed into a fashion house, who "holds his line"
2. Experiments during three years
3. Shows in Latvia and abroad
4. A design that stays relevant