The series of articles "Latvija var!" portal Delfi dedicated enterprising people in the Latvian business, whose ideas become the innovative products win export markets or the hearts of the customers in Latvia. The project was created in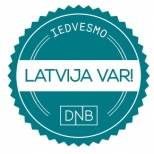 collaboration with DNB.
Further, the possibility to enter the factory third shift, says the Executive Director of the company Dainis Bonda. According to him, if the factory works in two shifts six days a week, the year can produce an average of 100, 000 square meters coverage for playgrounds is medium thickness.
"Three of the eight countries of export are outside of the European Union. Over the last couple of weeks we have already sent three containers to Israel," says bond.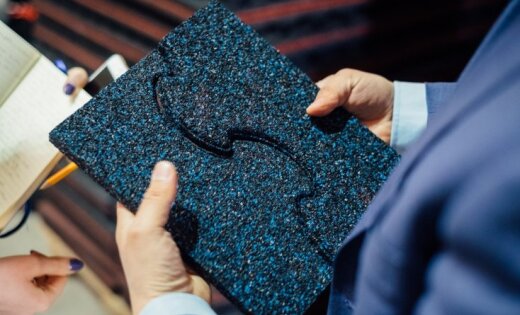 Foto: Kārlis Dambrāns, DELFI
Cover "Rubrig" are used for the improvement of playgrounds, gymnasiums and the urban environment, for example, rest areas. However, this is not the only method of their application. For example, the Latvian army has purchased a high-density coating to put him under heavy equipment when moving through the fields. This allows you to protect the earth from deformation.
"The recipe" cover the head of the company keeps secret. According to him, the product is created at high temperature by pressovaniya rubber granules and glue. "We created four design — "earth cracks", "the tree of Austra", "lookout point" and "wave". We have them available on almost every product," explains bond, noting that design is one of the major differences between products "Rubrig".
The main feature of rubber tile "Rubrig" — the ability to absorb impact. While using the proper coating this reduces the risk of injury, for example, on the Playground. The coating conforms to safety European standards EN–1177 "About udaroopasnost the surfaces of playgrounds".
Rubber tile is of varying thickness. The thicker, the greater the impact force it can absorb. Bottom are square cavities, which the manufacturer calls "heels". And the color and pattern on top, the customer selects in its sole discretion. There are bright, colorful, dark and light colors.
1. The investment pays off over five years
2. The East prefers "the tree of Austra"
3. The importance of planning in the production and sales