The series of articles "Latvija var!" portal Delfi dedicated enterprising people in the Latvian business, whose ideas become the innovative products win export markets or the hearts of the customers in Latvia. The project was created in cooperation with DNB.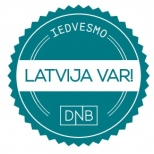 Cardboard blocks toy manufacturer Gigi Bloks won children's hearts in many countries of the world. They export to 24 countries of Europe and also in USA, Mexico, Australia and Singapore. At first glance, the product is quite simple. But behind it is a lot of work and a desire to help children in developing creativity. Says the owner of the company Ilona of viluma, creativity is the basis of development of the world.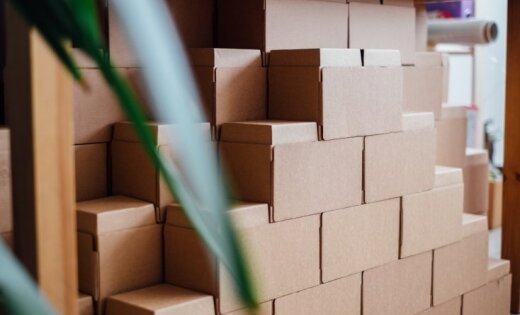 Foto: DELFI
"Gigi Bloks is a childhood dream. The house was just a small Lego or other blocks, of which you can build houses for dolls or something else that is placed on the table. But I always wanted to build a house for himself. Do not make big cubes?" says viluma about the company, founded in 2013. Originally it was intended to produce blocks of foam, but the cost of their transportation would be almost the same as the cost of production. So, the decision was in favor of cardboard. Out of 100 dice, you can create a design area of two square meters, but folded cubes take up less space.
Viloma explains the success of Gigi bloks a good choice of activities. Previously, nothing like this was created, and Gigi bloks owns the patent. The company appreciate at the international level. In 2014, soon after its release on the market, won second place at the international competition Creative Business Cup in Denmark. Evaluation the international jury was the impetus to truly believe in the potential of ideas.
1. Latvia can! Children play in the constructors Gigi bloks even in Mexico and Australia
2. A plan is executed without the involvement of the investor
3. The exhibition is not an extinct dinosaur
4. 'Gigi'is a method in kindergartens
5. The possibility of attracting investment for new ventures is as wide as never before