Shaped cakes are often baked for children's parties. But lately, original desserts made with humor, are gaining popularity and adult parties. The pastry chef, the owner of the company
Tortes fabrika
Natalia Zagarskikh says that some ideas come easily and quickly, others in agony. But they are all native and favorite.
Well, when the project of the cake emerges immediately, that is during his first conversation with the customer. For example, a girl who on the eve of March 8 came into the shop and said: "I need a pot of borscht". It turns out that colleagues had agreed to the holiday treats that were supposed to bring with the office. Client Natasha jokingly promised to cook soup. And what to do if not enough time?
In this work of art all edible, though I believe it is difficult. Cake (or rather two of the cake has a filling of custard and bananas. Itself "pot" made of mastic, and the soup — from marzipan. His way, rubbed on a coarse grater, like beet soup. The main thing — believability.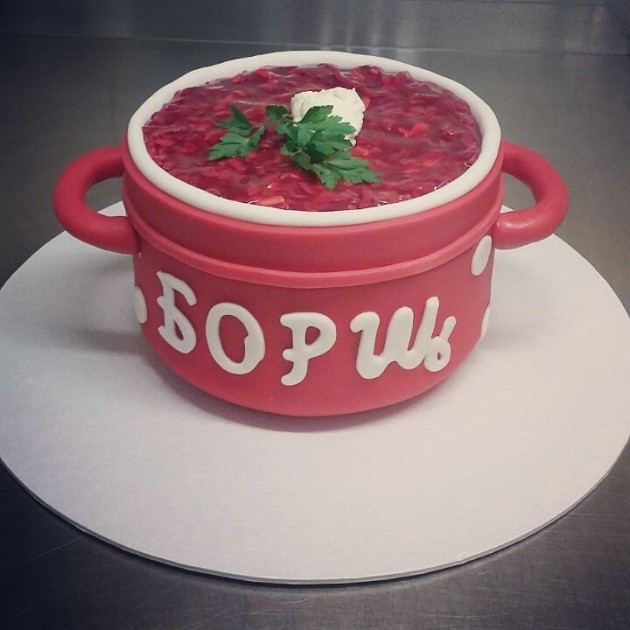 In the portfolio of Natasha meet, and jewelry work. For example, caviar sandwiches — this jelly, which, through a syringe, poured in the chilled butter. The resulting egg was immediately placed in the refrigerator. On "spawning" the pastry chef has left 8 hours.
But the most time-consuming dessert, it is recognized Natasha, a cake for a party on the occasion of Birthday-style "Psychiatric hospital". What associations you have is this theme? And the pastry offered to the customer to make the cake slides tablets, of course, only sedatives and antidepressants. Good food-the printer was able to print out packing. It should be noted that all dyes are natural. Natasha reveals a few secrets: green is spinach, blue — blueberries and blackberries, orange — carrot.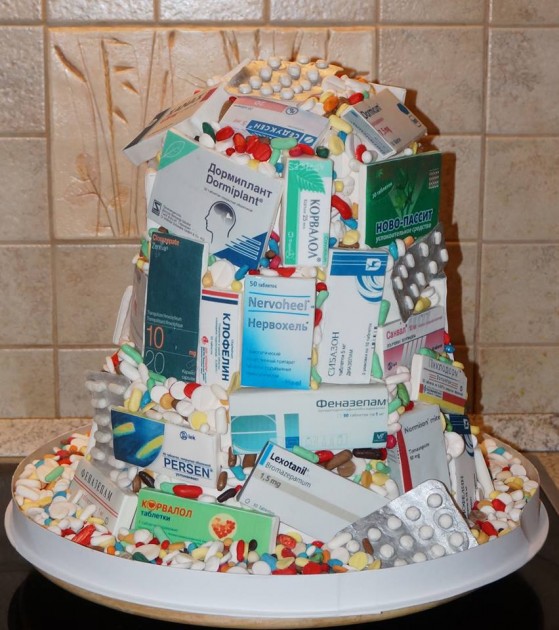 Over the tablet team Tortes fabrika worked long hours, every pill was created separately. In General, the cake is gone 36 hours.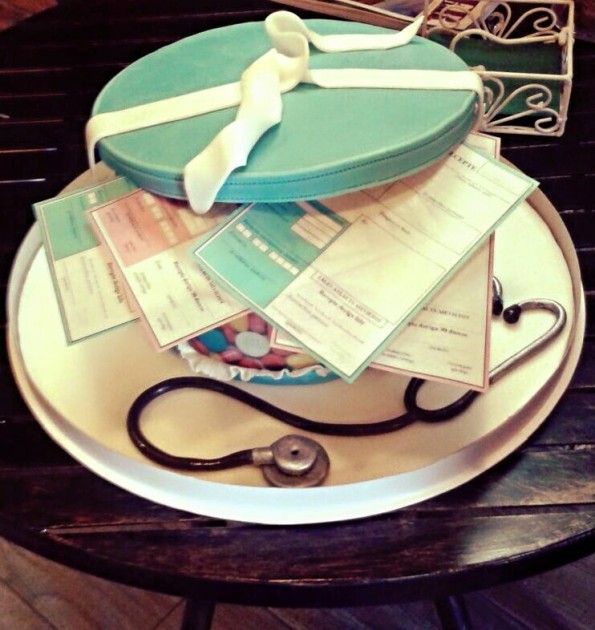 But personally, I was most impressed by "the basket of pickles" as a gift to grandma. Natasha explains that the clear glass jars are made of caramel, salted pickles of mastic, garlic — marzipan.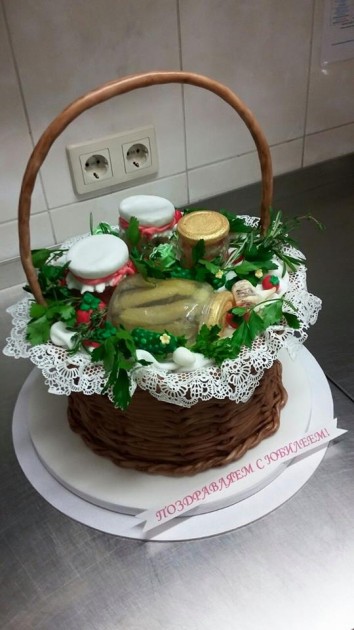 And what about the cake for a bachelorette party — a box of underwear from the mastic? Or a piano with flowers from the flower postmark. Or sugar peonies from the flower of mastic?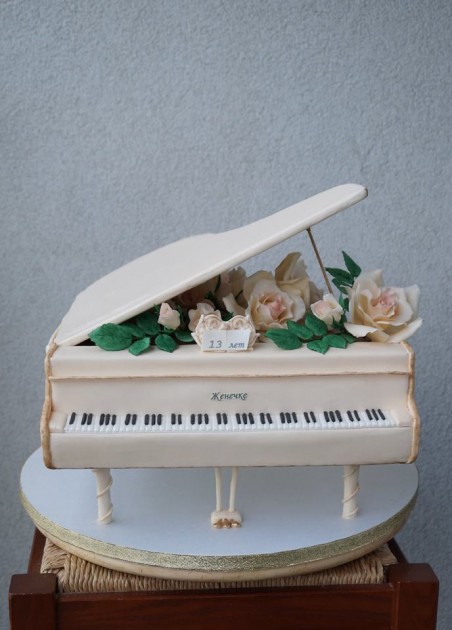 Or rubber boots (yoghurt soufflé, sponge cake and fruit). Or suckling pig (several cakes with poppy seeds, crème brûlée, nutty)!
I want to try, but to tear down such beauty it is a pity!