The protesters are demanding early elections and the release from prison of opposition leaders.
Held the opposition campaign could become the largest in the country over the past three years. Activists have already called them the "mother of all protests" and "second independence day".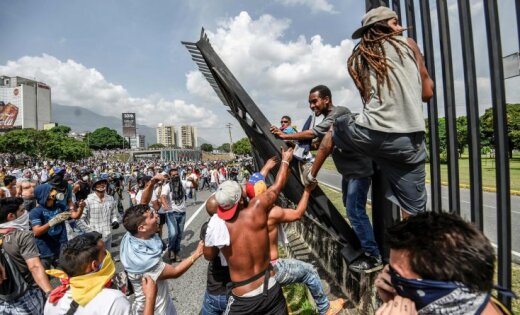 Foto: AFP/Scanpix
In parallel was held in Caracas and a March of supporters of incumbent President Nicolas Maduro, who accused opposition activists trying to organize a coup.
In Venezuela, the confrontation between the President and the opposition, which controls Parliament. Opponents of Maduro believe that his policies led to a severe economic crisis and the suppression of democratic freedoms.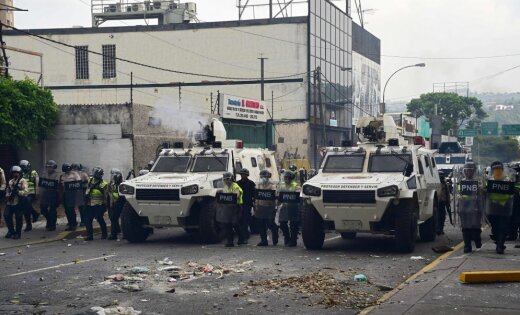 Foto: AFP/Scanpix
According to the IMF, inflation in the country this year may exceed 700%. The President says his opponents are trying to stage a coup d'état with the support of the United States.
On the eve of the Ministry of foreign Affairs of 11 Latin American countries turned to Maduro with a request to hold early elections in the country, to put an end to the economic crisis and political instability.