On Lesbos migrants rebelled against the agreement of the EU with Turkey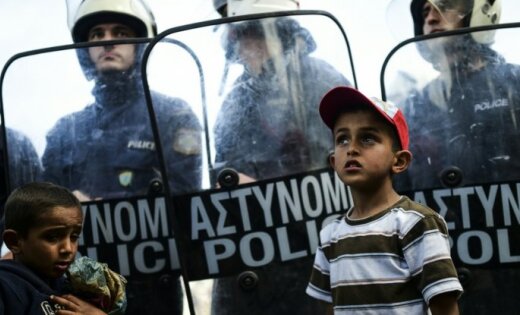 Foto: AFP/Scanpix
On the Greek island of Lesbos in the Aegean sea on Tuesday, 26 April, clashes between migrants and police in the center of temporary residence of migrants Moriah. The riots began when the camp was visited by the Minister for migration policy of Greece Yannis Masalas and the parliamentary Deputy Minister of justice of the Netherlands Klaas Dijkhoff, reports the BBC.
Read more
The first launch from Russian cosmodrome East postponed due to problems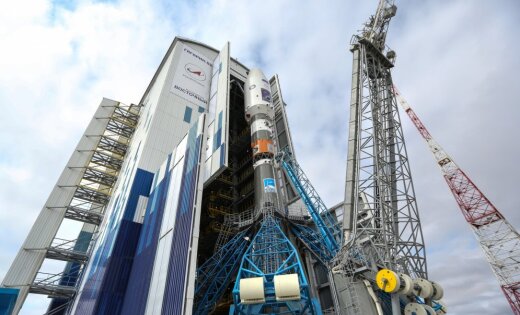 Foto: Sputnik/Scanpix
The first launch of the carrier rocket "Soyuz-2.1 a" with the new Vostochny space centre was moved after a failure in the automated control system by start.
Read more
President: projects will be assigned the status of state secrets to avoid discussions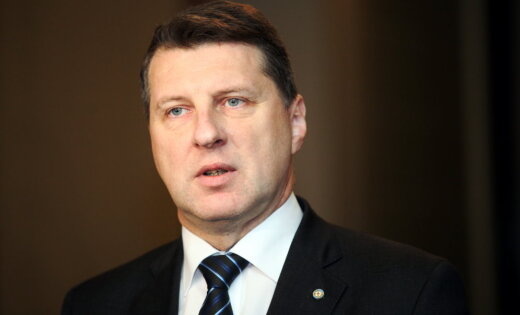 Foto: LETA
Trying to avoid public debate on certain issues, the Ministry assigns them the status of state secrets, said the President of Latvia Raymond Vejonis after weekly meetings with the Prime Minister Maris Kuchinskis.
Read more
PHOTO: the insolvency Administrator bought Bentley for hundreds of thousands of euros
Foto: 'Bentley Bentayga First Edition of' ar MS numurzīmi
Attentive eyewitnesses photographed on the streets of Riga's newest SUV the Bentley Bentayga with Latvian numbers, which is the abbreviation MS. This car belongs to the famous Latvian insolvency administrator Maris Sprūds. MS informed the rooms were located on the Bentley Mulsanne limousine, which still belongs to Sprūds.
The new head of the Railways: For business cooperation with Latvia are important guarantees of the state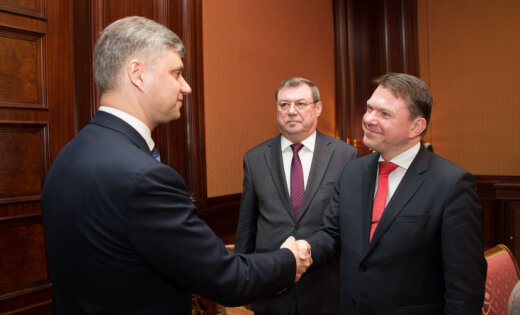 Foto: LDz
The new President of JSC "Russian Railways" (RZD) Oleg Belozerov has expressed interest to establish "an economically reasonable cooperation with Latvian partners, while stressing that the business cooperation is important and the state guarantees that investment could be justified, said the head of Latvijas dzelzceļš Edwin bērziņš after a meeting with his Russian counterpart in Moscow.
The Ministry of Finance: the costs of hospital "grow wild pace," it is impossible to explain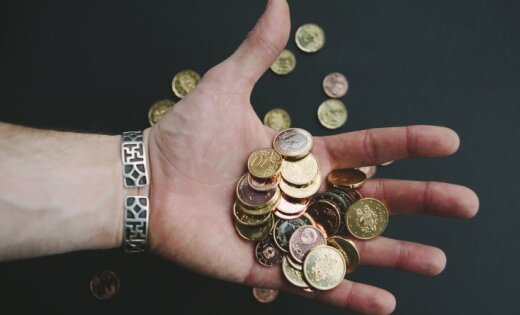 Foto: F64
Due to the growing costs of hospital need to analyze the situation, and perhaps change the policy, said representatives of the Ministry of Finance at meeting of the budgetary-financial Commission of the Seimas.
Read more
Latvia will catch the drones networks